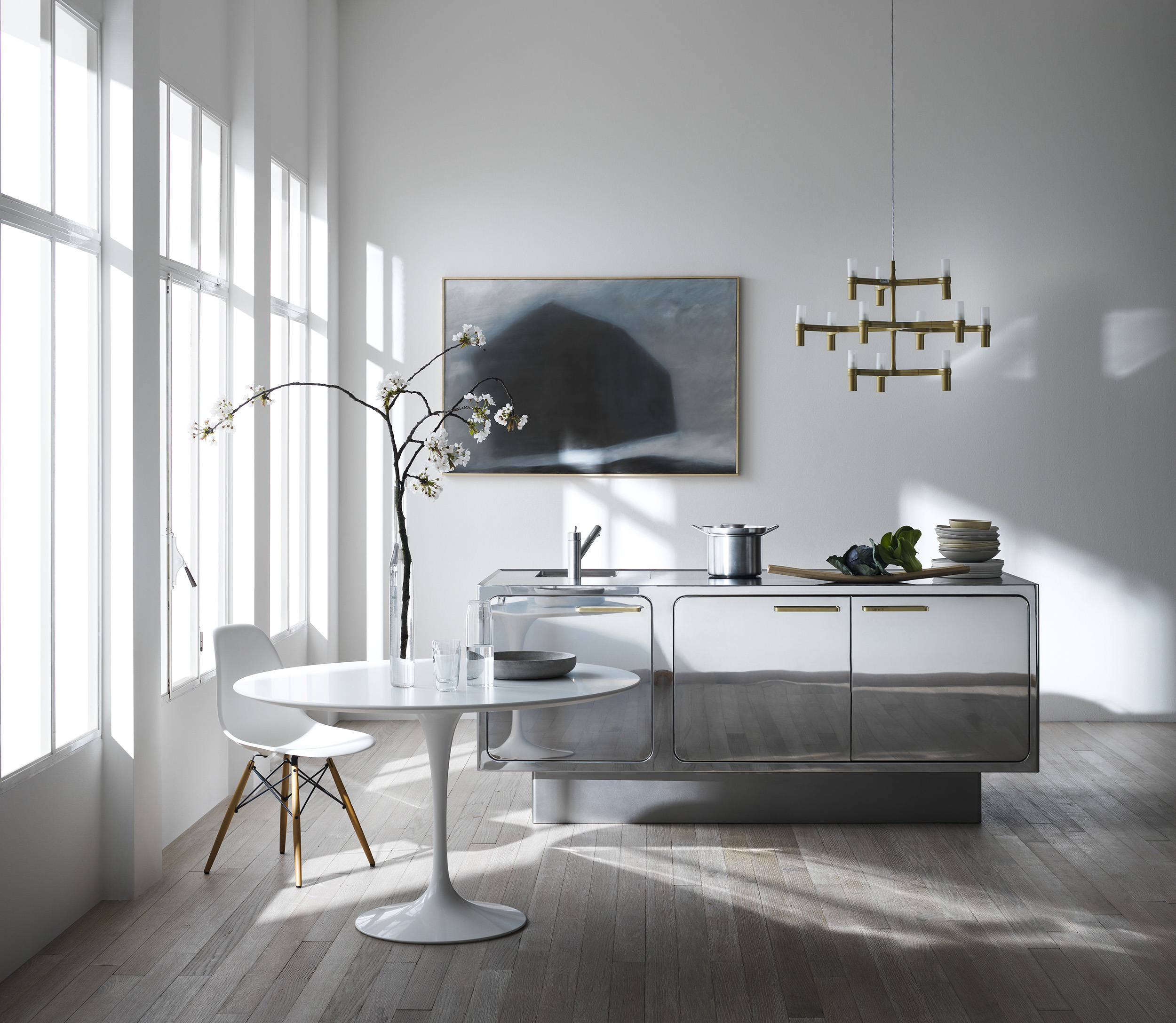 Ego is the iconic stainless steel kitchen by Abimis. Here, it has been produced in an elegant island version which, thanks to the polished mirror finish, proves extraordinarily gleaming and bright. Indeed, this particular finish lends the setting a contemporary feel with a strong personality: the island interacts with light and space, undergoing continuous transformations, like a mirror constantly connected with its surroundings.
The kitchen is made entirely of AISI 304 stainless steel, which is flawless in terms of hard-wearing durability, hygiene and practicality, and it is impeccably crafted thanks to treatments divided up into several phases, to achieve the characteristic finish. Despite its sophisticated appearance, this kitchen is very easy to clean. Indeed, all you need is a soft cloth soaked in alcohol.
asta, infatti, un panno morbido imbevuto di alcool.
The distinctive bevelled flush doors are perfectly integrated into the structure of Ego and they are teamed here with large ergonomic handles in a refined brass finish. The stainless steel worktop, which also houses the cooking and washing area, is joint-free to guarantee maximum hygiene and the utmost practicality, while the exclusive recessed plinth makes for more flexibility in all tasks.
Abimis solutions perfectly reflect the original concept for which they were conceived: a professional-grade product devised for domestic settings that is both functional and designer.