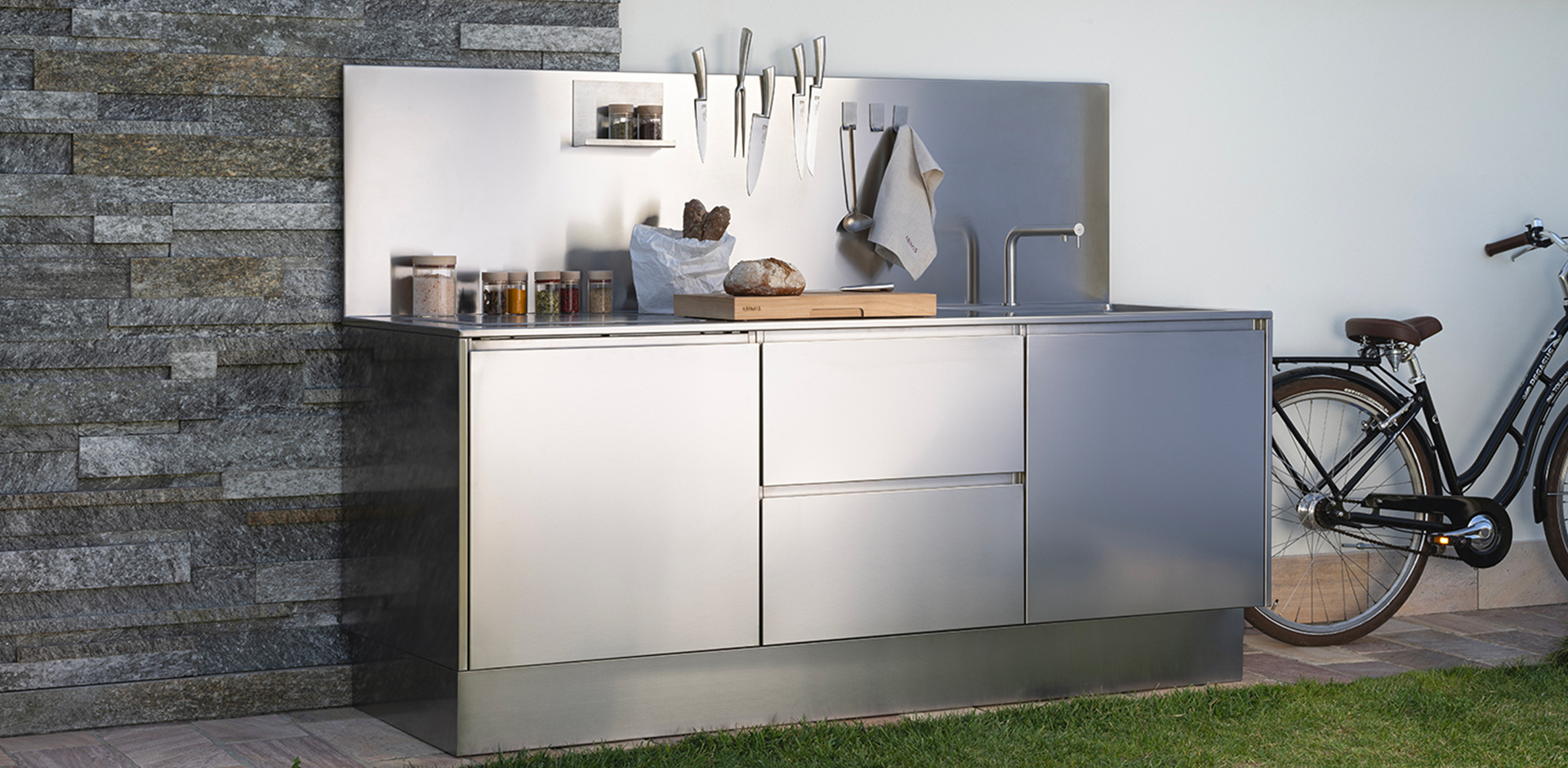 Stainless steel outdoor kitchens by Abimis
Today, interior design increasingly considers the outdoor space to be a natural extension of the interiors. These spaces should be enjoyed and furnished with the same care applied to the living room indoors.
Abimis has anticipated this trend with its line of designer outdoor kitchens.
Outdoor kitchens for use in any season
Abimis outdoor kitchens guarantee the same professional performance levels as the brand's kitchens for indoor settings.
Abimis outdoor kitchens are designed for outdoor use. Perfect for a seaside home, a country estate or even a mountain chalet, they can be installed in any setting. In the garden or on a terrace, under a portico or a pergola: even by the sea or a pool. In this case, Abimis uses AISI 316 stainless steel; thanks to the addition of molybdenum, this alloy proves particularly suitable for settings that are rich in chlorine and salt air.
For its outdoor kitchens, Abimis offers the same identical customisation possibilities as for its indoor kitchens. In terms of both module design and choice of accessories and finishes.
Indeed, stainless steel can be combined with many other materials, whether natural or synthetic, which are all processed so as to guarantee maximum weather resistance.
Discover all the Abimis kitchens secrets