Burnished stainless steel for an Atelier kitchen in Civita di Bagnoregio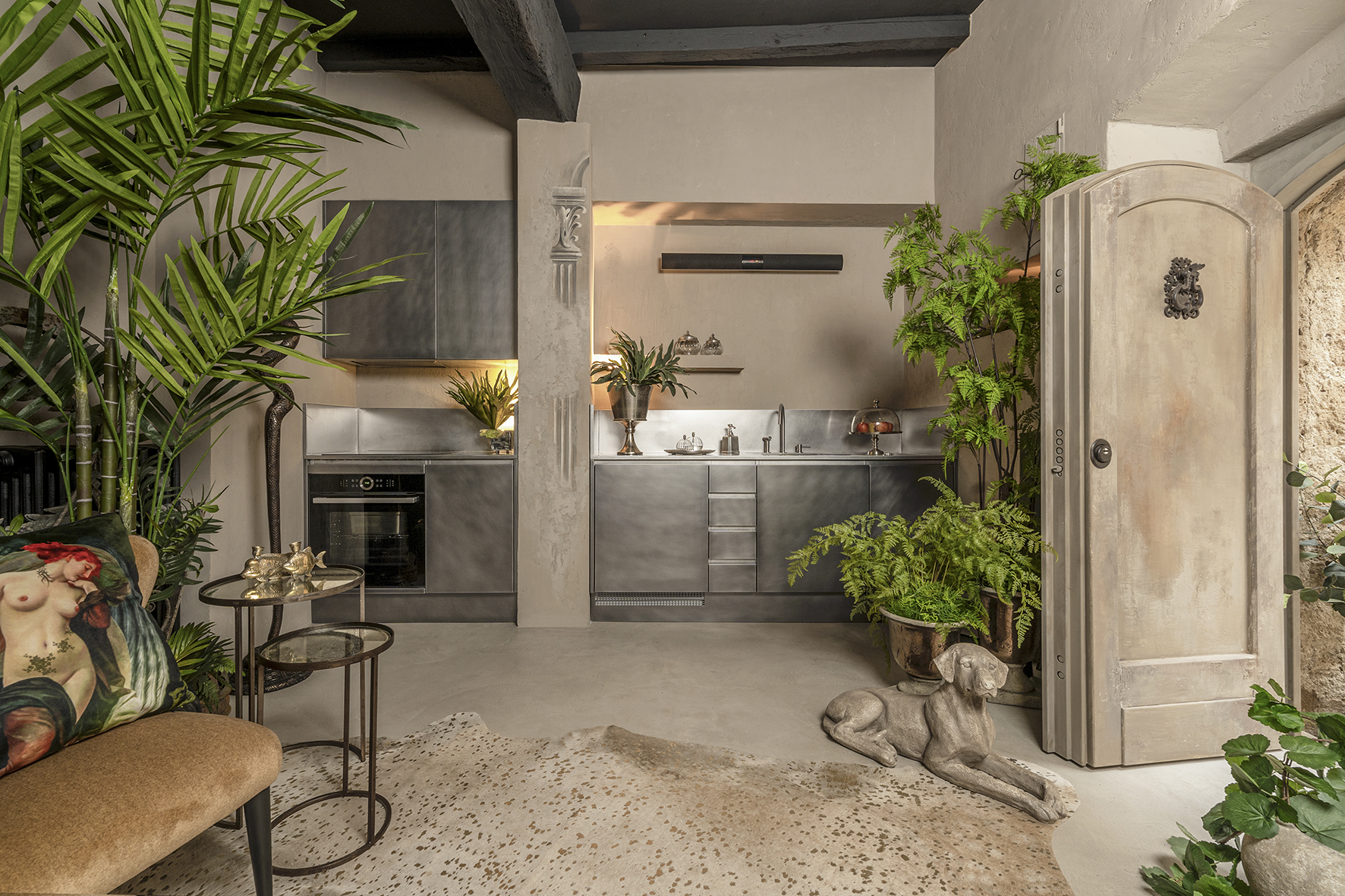 In the historic and picturesque town of Civita di Bagnoregio, in a refurbished home that provides a chic twist to tradition, its interiors made of stone arches, plaster and floors featuring a textured finish and sand colours that create a continuity of atmosphere with the external architecture, an Atelier kitchen was fitted in the new burnished stainless steel finish, to match the warm hues of the setting.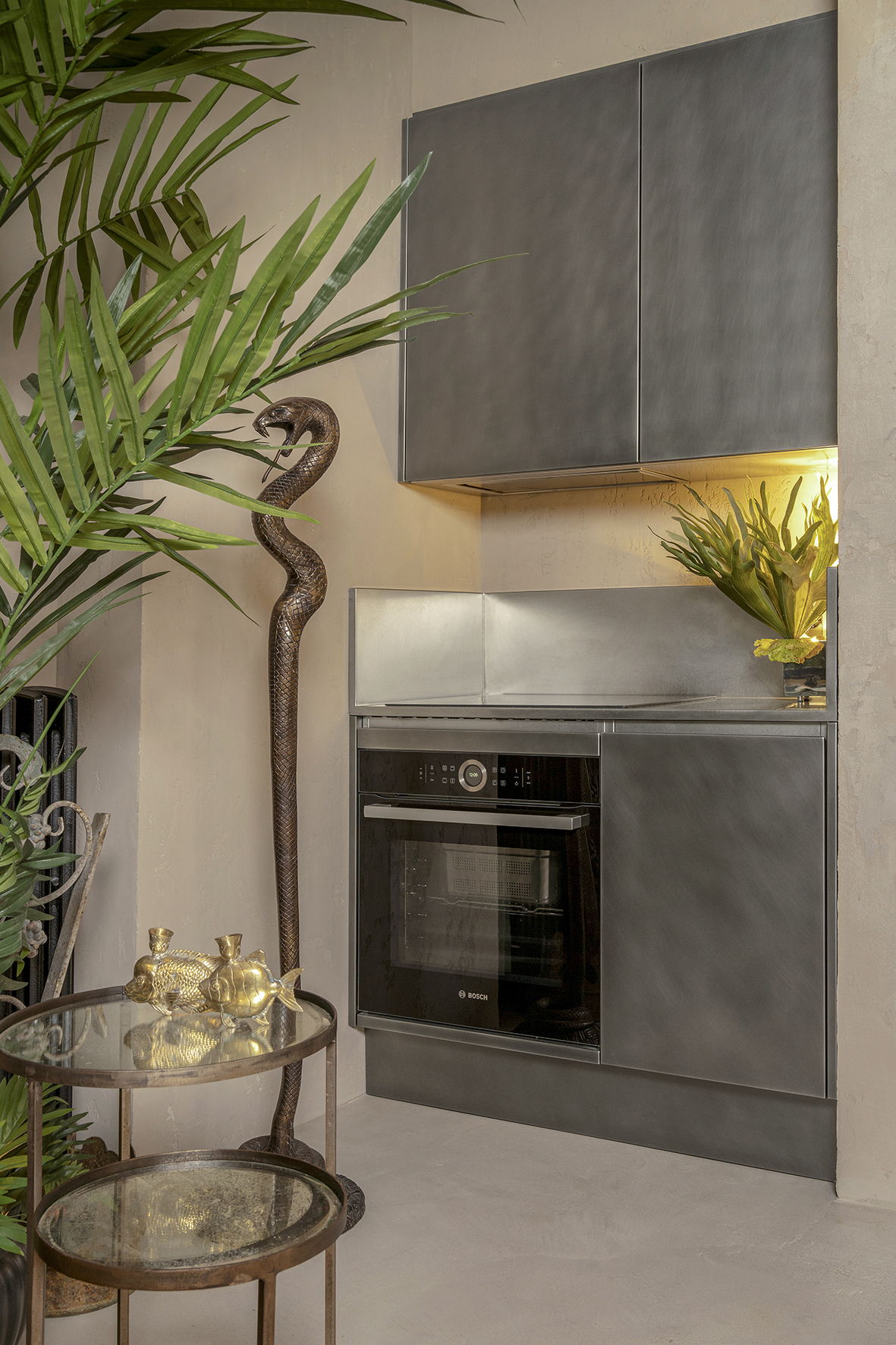 The living room shares the same space as the kitchen, which has been wisely arranged along a wall separated into two units placed side-by-side: on one side a cooking block with an induction hob and an oven, and on the other the washing area and top dedicated to preparing dishes. Everything is highly functional, and the clean-cut and minimal design of the Atelier model embellishes and discretely brightens up the surroundings.
The perfect combination of technology and styling plied in stainless steel, Abimis kitchens were chosen and appreciated for their no-frills quality which goes beyond the ordinary, catering to the needs of customers who are passionate about cooking.
Abimis solutions perfectly reflect the original concept for which they were conceived: a professional-grade product devised for domestic settings that is both functional and designer.