A kitchen with a sea view Abimis furnishes the 'panoramic terrace' of a private residence in Rovigno.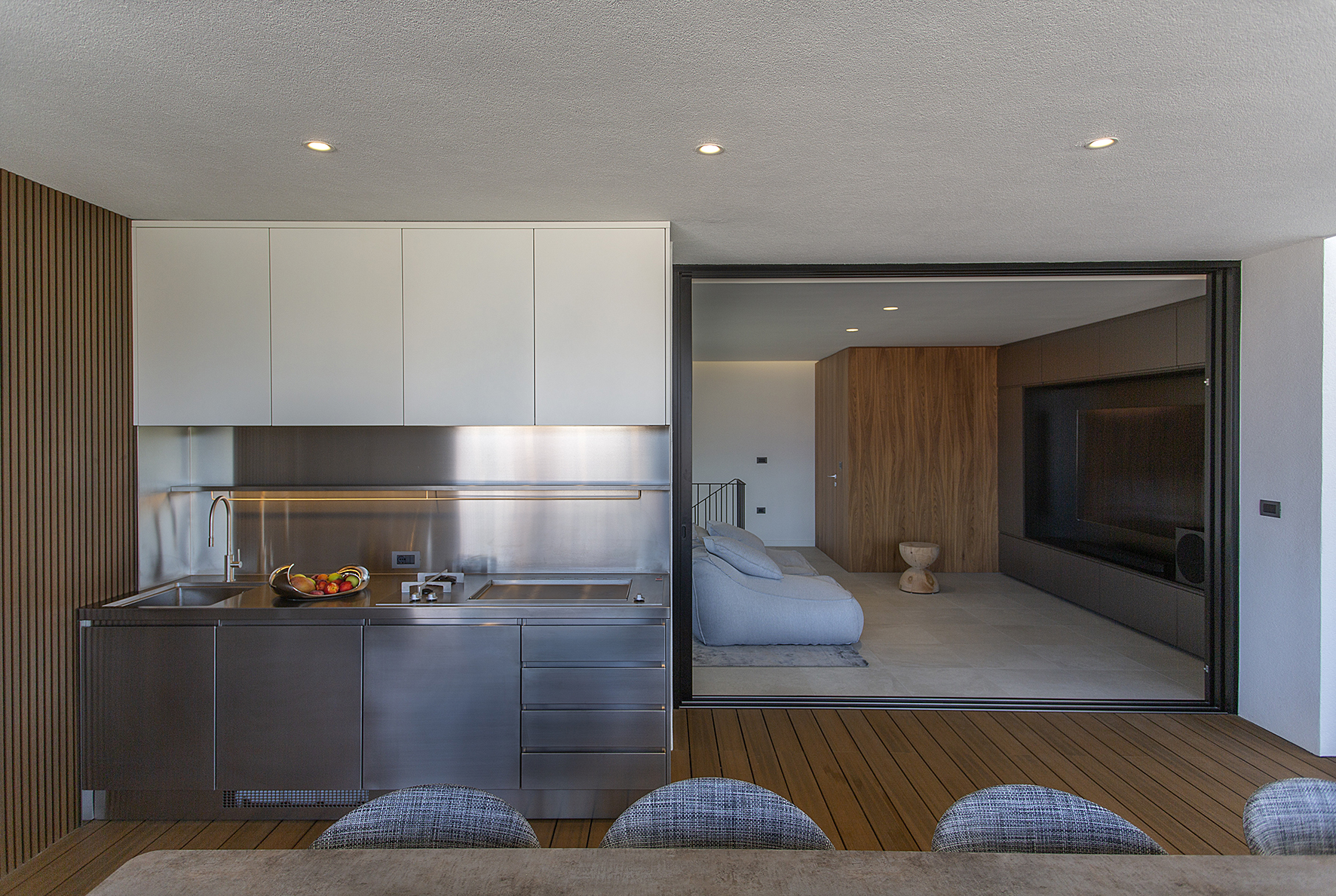 The house, designed as a holiday home, spans several storeys and benefits from a double terrace: the first one, where the Abimis kitchen was installed, was turned into a welcoming dining area with a sea view, which is completely sheltered and protected, and it communicates with the indoor sitting room via a huge floor-to-ceiling sliding French door; the second, which you access from the first one along a staircase, provides a relaxing sunbathing area. Here, cooking in the open air with Atelier turns into an enjoyable ritual which confirms the winning combination of 'cooking and socialising.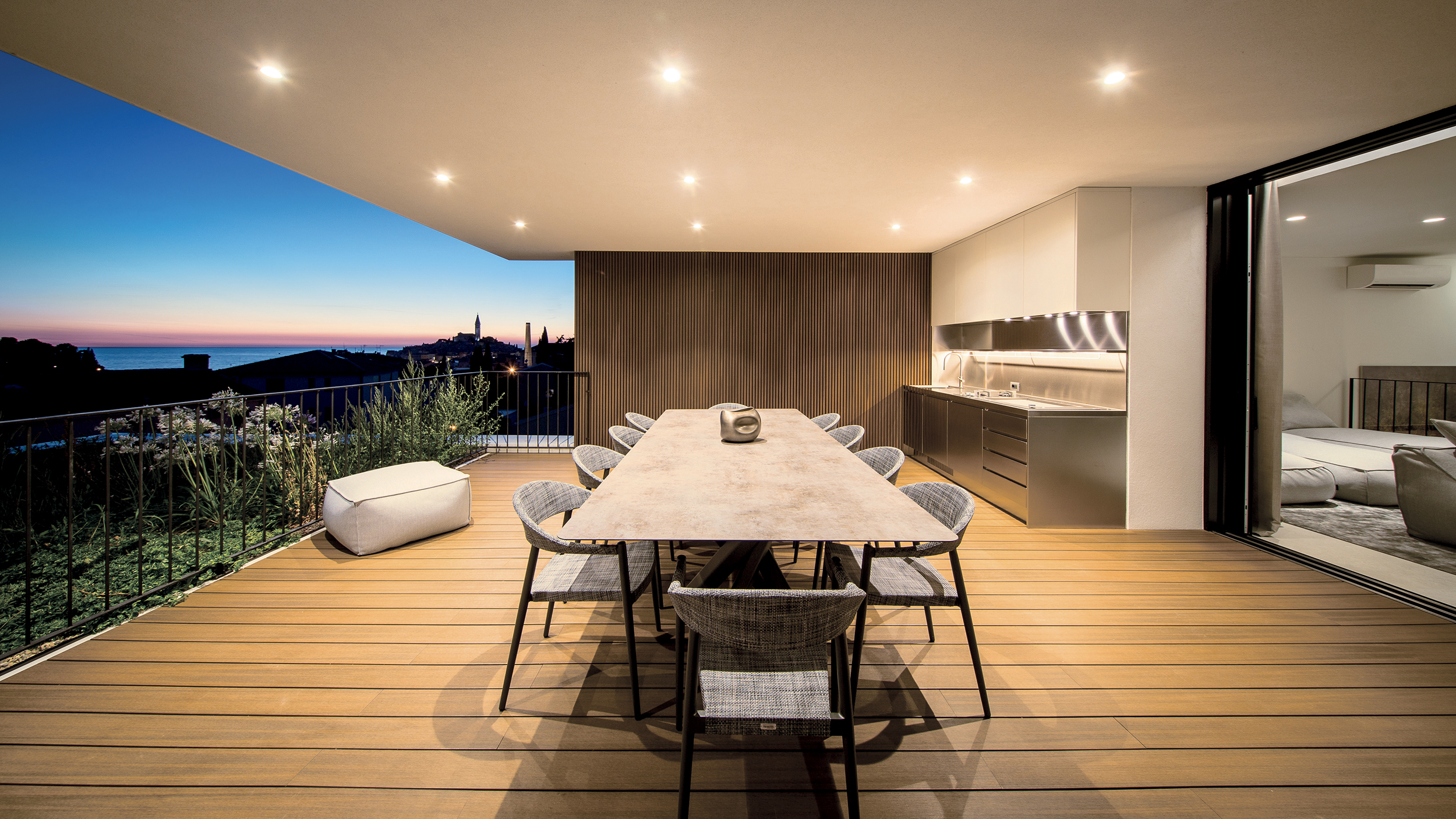 The owner's wishes were to have an outdoor kitchen that was entirely self-sufficient and complete: Atelier was therefore designed as a single, stylish and compact module, equipped with all the main functions and comforts: a washing area, a cooking area, comprising a barbecue and a Teppanyaki hotplate, a worktop, a refrigerator, storage compartments and practical pan drawers.
Atelier has been fitted with a wall panel, equipped with a shelf and built-in LED and utensil storage, which stretches up to the wall units above – made with matt white lacquered doors – where a small suction hood has also been installed.
Just like the kitchens designed for use indoors, Abimis offers the chance to customise its kitchens intended for outdoor use too, with a variety of appliances, from a barbecue to a wine cellar, a dishwasher and an ice maker, depending on the user's needs.
Retaining its typical squared doors, the recessed plinth and the meticulous, elemental and formal design, Atelier was made entirely in AISI 316 stainless steel, an alloy which – thanks to the addition of molybdenum – proves particularly suitable for 'life' in settings that are rich in salt air and which makes the kitchen resistant to changes in temperature and to all weather.
Atelier, in this configuration, not only provides a fully-equipped and well-organised 'workstation' to cook in the open air whatever the season, but it is a feature that furnishes and enhances the value of the space, encouraging socialisation.
Abimis solutions perfectly reflect the original concept for which they were conceived: a professional-grade product devised for domestic settings that is both functional and designer.