Sybaris, il veliero varato da perini navi con cucina Abimis
Realizzato nel cantiere di La Spezia da Perini Navi nel 2016, Sybaris è il più grande veliero varato in Italia.
Ambientazione: Yacht Sybaris
Cantiere: Picchiotti del gruppo Perini
Linea cucina: Atelier
Scafo nero e profilo filante
Con la sua lunghezza di 70 metri ha vinto nel 2017 due preziosissimi premi: "Sailing Yacht of 40m and above" e "Sailing Yacht of the Year". I due alberi in carbonio, sono alti rispettivamente 70 e 62 metri.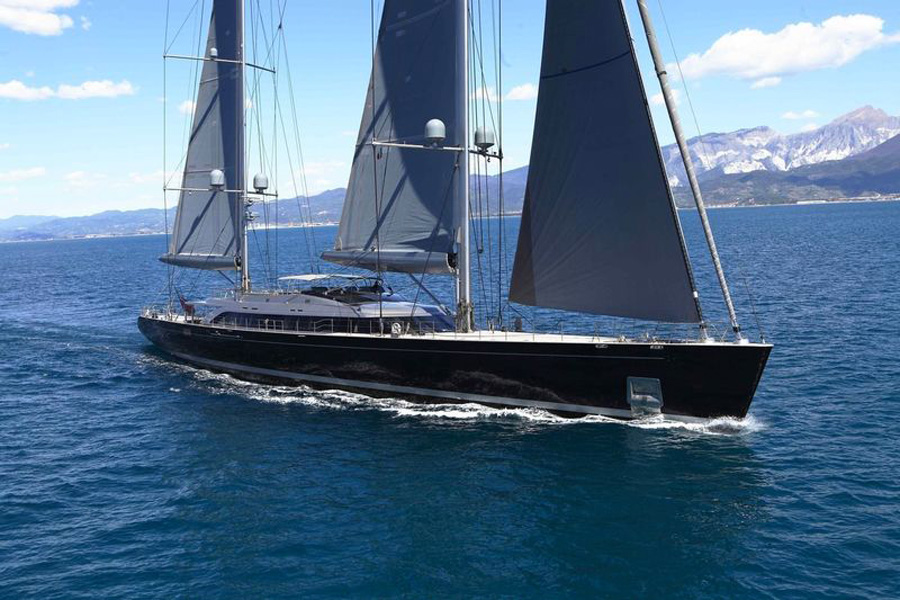 La cucina del Sybaris è stata progettata e realizzata su progetto in Atelier. L'isola centrale, in acciaio con finitura scotch brite, risalta rispetto ai blocchi che seguono il profilo delle pareti, verniciati di colore nero.
LE LINEE DI CUCINE
IN ACCIAIO INOX ABIMIS
Le linee di cucine in acciaio Inox Abimis Ego e Atelier esprimono perfettamente il concept per il quale sono state disegnate: cucine sartoriali professionali pensate per gli spazi domestici, funzionali e di design.