Sybaris, the sailing ship launched by perini navi with an Abimis kitchen
Made in the La Spezia shipyard by Perini Navi in 2016, Sybaris is the largest sailing ship launched in Italy.
A black yacht with a streamlined profile
With its length of 70 meters it won two very precious awards in 2017: "Sailing Yacht of 40m and above" and "Sailing Yacht of the Year". The two carbon masts are 70 and 62 meters high respectively.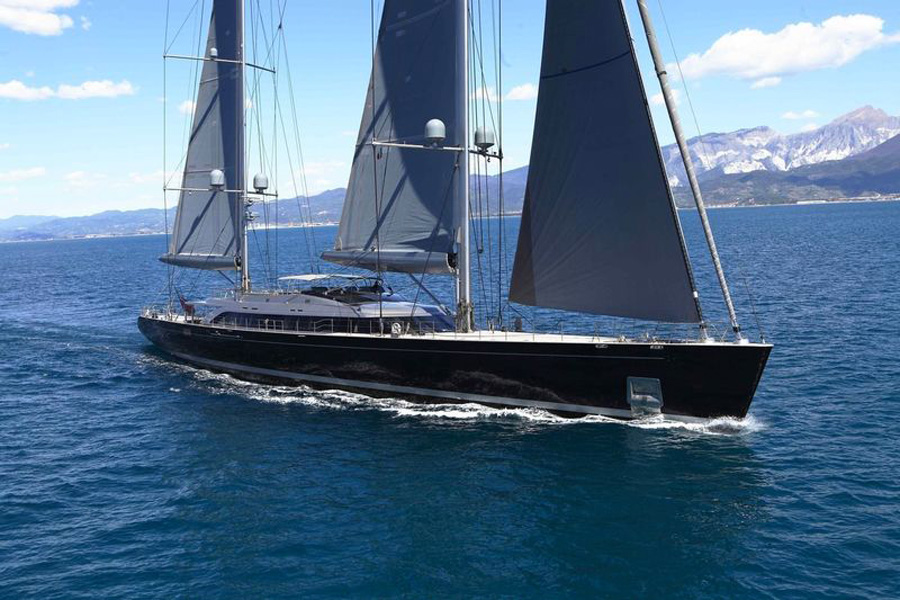 A custom designed Abimis kitchen
The kitchen on board Sybaris was custom-designed and made using the Atelier range. The central island, made from stainless steel with a Scotch-Brite finish, really stands out against the wall units painted in black.
Abimis solutions perfectly reflect the original concept for which they were conceived: a professional-grade product devised for domestic settings that is both functional and designer.