Abimis. The perfect merger of efficiency and styling
An apartment that mixes Italian furniture with accessories and finishes oozing the charm of the 'City of Light' in Paris is the ideal setting for this Ego kitchen by Abimis, tailor-made to blend in with the existing style of the home to perfection.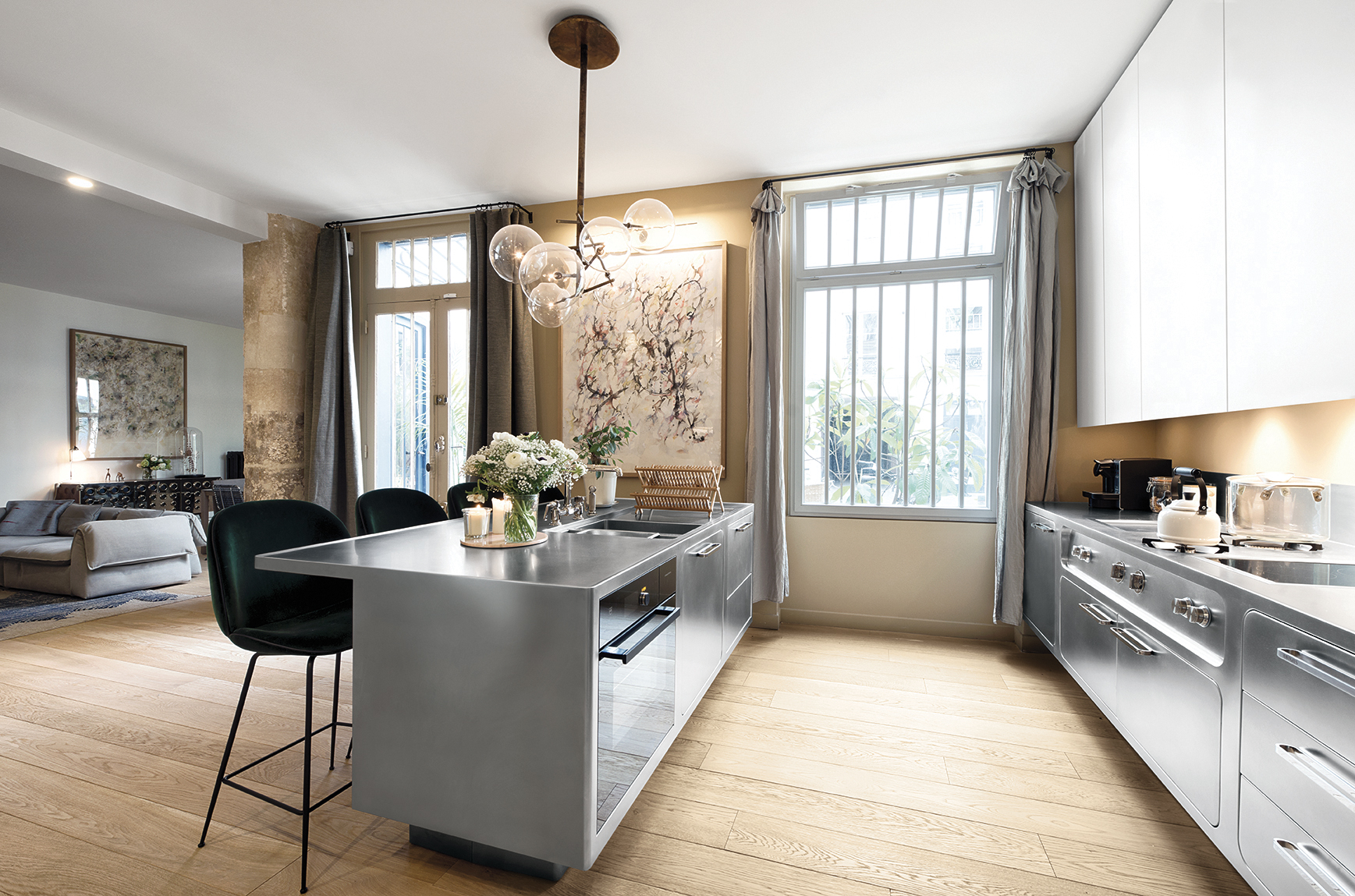 Comprising a wall-mounted block dedicated to cooking and an island opposite with the washing area and a practical protruding counter to serve breakfast and snacks, the kitchen has been transformed from a merely functional space to a genuine item of interior décor that creates a harmonious link with the living room.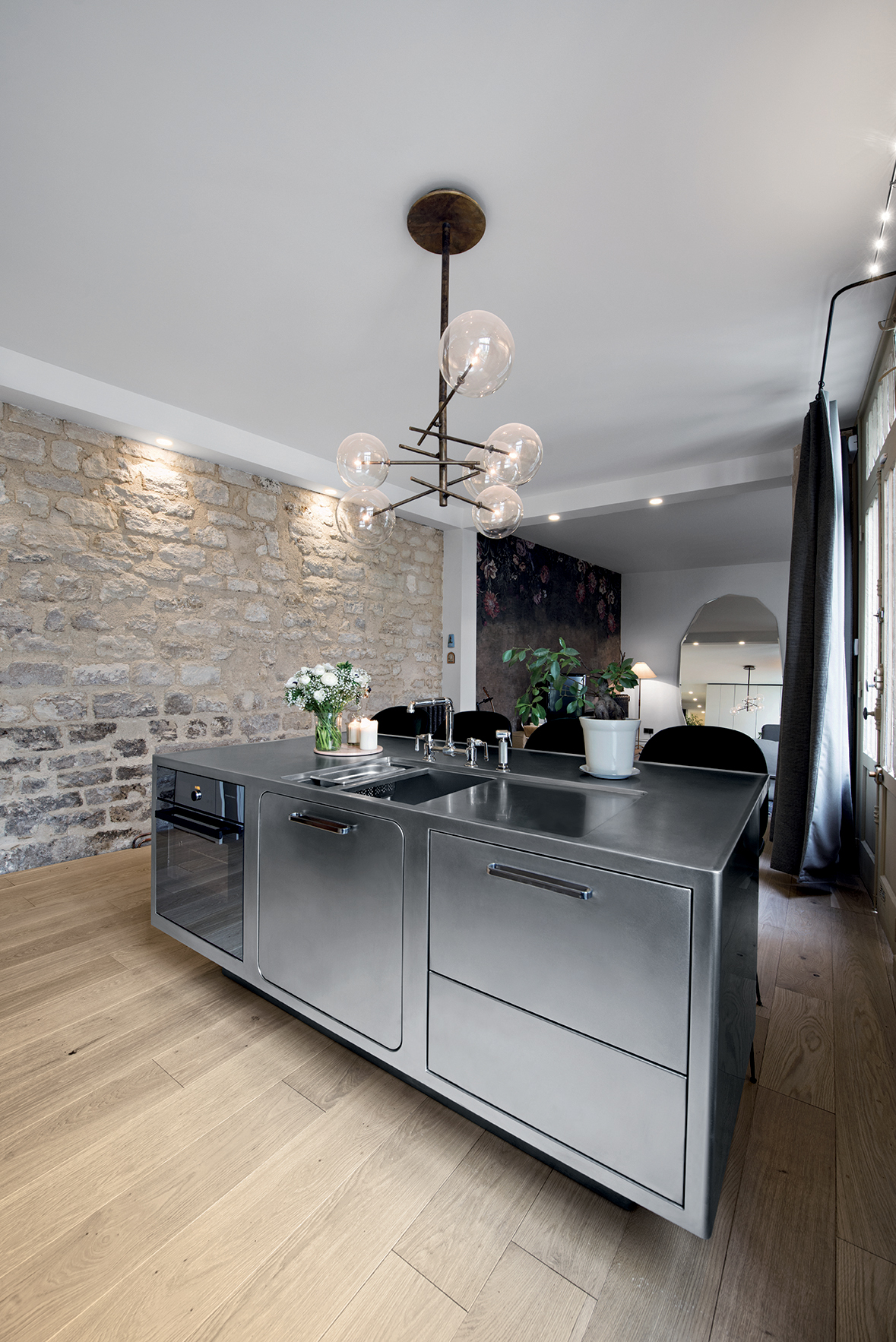 What makes an Abimis kitchen unique are the multiple technical characteristics borrowed from professional restaurant kitchens, the impeccable craft-based tailor-made workmanship, the possibility of customising every design and aesthetic detail.
Such as this completed project in Paris, where the kitchen was devised to express the utmost efficiency and achieve an extraordinary yet minimal aesthetic styling result.
Abimis solutions perfectly reflect the original concept for which they were conceived: a professional-grade product devised for domestic settings that is both functional and designer.