How to choose a green kitchen
The most sustainable kitchens are made from durable, recyclable materials and are equipped with energy-efficient appliances.
Here's how to choose a truly "green" kitchen.
Recyclable materials, certified panels, organic paints, energy efficient appliances. Contemporary kitchens have become sustainable and take the well-being of the planet and people more and more seriously.
The kitchen is the place in the home where it is most important to focus on the quality and safety of materials. Both because of the time we spend there and because food comes into direct contact with its surfaces here.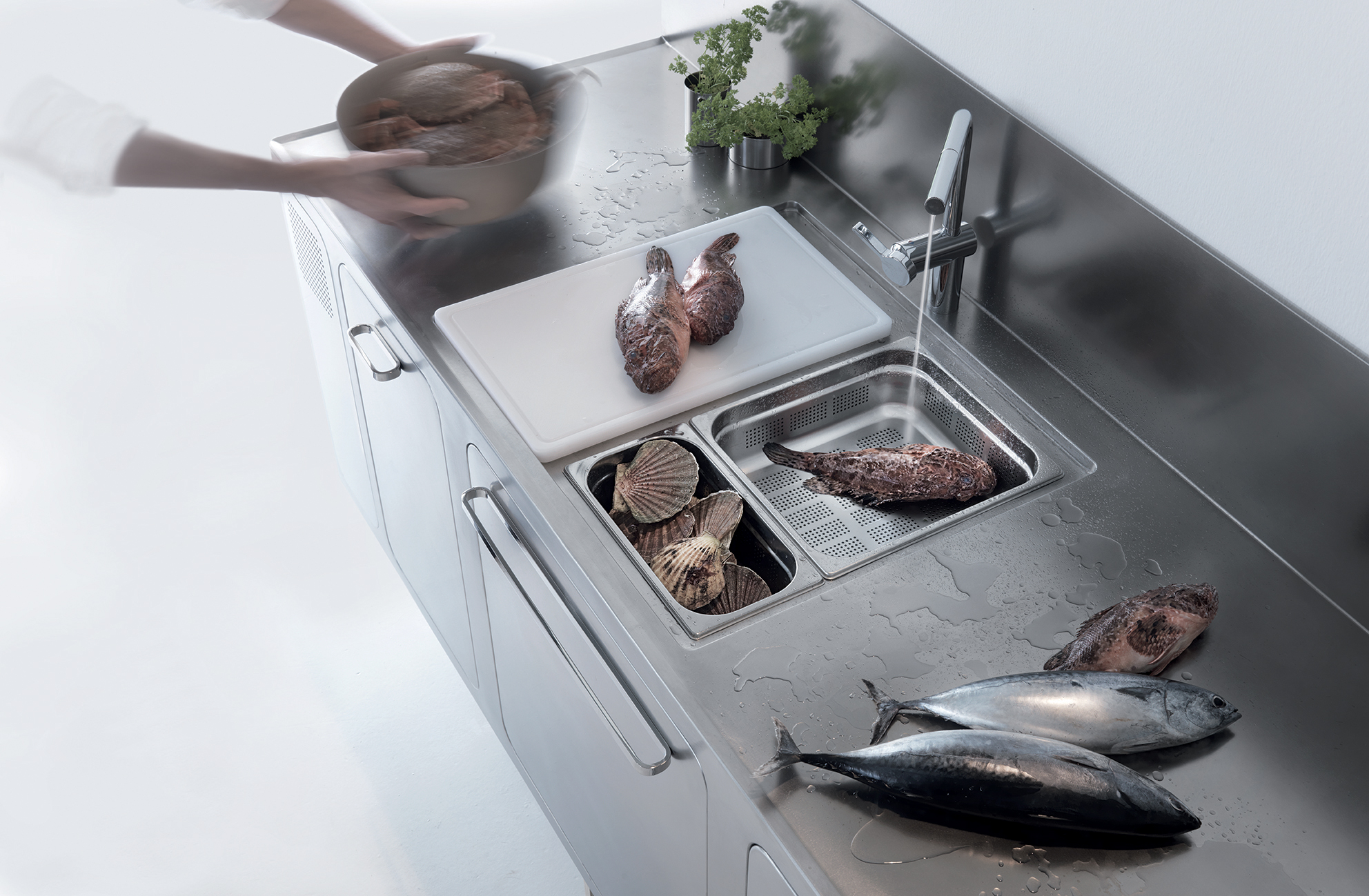 The kitchen is also the environment with the highest energy consumption, considering the high concentration of technology that there is in this room.
For these reasons it is so important that ours is a green kitchen.
Today, in fact, the choice of a kitchen cannot be based only on aesthetic or functional considerations. In addition to being highly performing, ergonomic and attractive, the kitchen must also be thought of in a sustainable perspective. This means paying attention, during purchase, to other aspects that have not really been considered until now.
So, let's look in detail at the elements to be considered for an ecological and sustainable kitchen.
The most sustainable materials for kitchens
Buying an ecological kitchen means first and foremost choosing a kitchen made with sustainable and natural materials, first of all steel and wood.
Unlike wood, however, steel can be recycled almost infinitely and therefore generates less waste of resources.
Steel has two other advantages over wood.
The first is that it can be welded. Wood, on the other hand, almost always requires the use of chemical adhesives to be assembled.
The second is that wood must be protected by paints that make it smooth and waterproof. And it is known that paints emit volatile organic substances (so-called VOCs), which can cause irritation, allergies, headaches and other problems.
Those who choose a wooden kitchen will therefore have to pay close attention to 2 factors.
That the wood is FSC and PEFC certified, i.e. that it comes from properly and responsibly managed forests. And treated with water-based paints. These reduce VOC emissions in comparison to conventional solvent paints .
Why choose an AISI 304 stainless steel kitchen
AISI 304 stainless steel is absolutely one of the most suitable materials for the creation of eco-sustainable kitchens. Steel is in fact a 100% recyclable metal alloy.
Also, steel is a smooth and naturally antibacterial material, really easy to clean and which does not absorb smells and flavours. That's why it doesn't need any protective paints.
And we know that eliminating paints and glues means paying great attention to the environment and health. Not only our health and that of our loved ones, but also the health of the people who work to produce it.
Steel also needs less energy and less heat to be produced than other materials. So, less CO2 production and a lower environmental impact.
Finally, stainless steel is an extremely resistant material (and therefore very durable) and that does not lose any of its charm as it ages. Even after years of use a quick polish is sufficient and the surface of the steel looks like new again…
Be careful, though. Not all steels are the same, and not all steel kitchens are of the highest quality. Before buying, always check that the kitchen is made of AISI 304 stainless steel. Not only is it a recyclable and extremely resistant material, but it's also the best alloy for direct food contact. It's no surprise that this steel is so widely used in professional catering.
Energy efficient appliances
Hob, hood, fridge, ovens, dishwasher. There is no room in the home that brings together so many household appliances as the kitchen. By making the right choices, however, it is possible to reduce consumption, making the kitchen sustainable also from an energy point of view.
For starters, you have to choose household appliances according to their energy class. The rating is measured on a scale ranging from G (the least efficient appliances) to A ( the most efficient appliances).
It would be better to choose class A+++ products, since (to give just one example) a class A refrigerator is up to 60% more efficient than a class A model.
The energy class is, however, only the first step to reducing consumption. It is also important to consider other aspects, such as operating times (at night or on holidays energy costs less) and the size of the appliance (a huge refrigerator will obviously consume more). It is therefore good practice to buy washing machines and dishwashers with a delayed start time (or remotely manageable via the app), so as to schedule their operation at the most economical times.
Abimis sustainable stainless steel kitchens
All Abimis kitchens are sustainable as they are made exclusively of AISI 304 stainless steel. They can be easily disassembled, separating the materials and recirculating them.
But this happens very rarely, given that steel is a durable, strong and wear-free material. So every Abimis kitchen is potentially "eternal"…